World Boxing Council 57

The convention attendees have a special price in the reservation of rooms. In order to view this preferential price you must enter the discount code provided by WBC into the booking engine of Oasis Hotels & Resorts.
Oasis Arena / Grand Oasis Cancun
From 20 to 26 Oct 2019
World Boxing Council 57
This year, Cancun makes history again, as it'll be the venue for the World Boxing Council Convention; a yearly event that brings together international boxing stars of all fields. It is a unique event that seeks to enrich and update this sport, always putting the boxers' health and safety ahead.
In order to achieve this goal, during the Convention several activities will take place, such as: talks with experts, medical clinics, approval process of world rankings, and designation of the official challengers for each champion of the seventeen divisions, in addition to seminars for ring officers, judges and referees.
Apart from promoting the athletes' health, the World Boxing Council Convention brings the opportunity of mingling and sharing experiences, while bonds are strengthened with all the members of our organization, including both, current champions and big legends who have made history in the WBC; it'll be a great opportunity to spend time together and create new memories.
An example of the above mentioned was that unforgettable coronation of Muhammad Ali, as the All-time King of Boxing, carried out in this paradise tourist destination. Join us from October 21st to 26th at Grand Oasis Cancún hotel and be part of the fifty seventh edition of our Boxing Convention.
Do you require any of our services?

Car Rental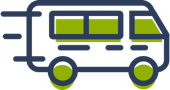 Transfers

Tours
Itinerary
Ratings Meeting.

Friday, October 18

09:00 - 18:00 | Mérida Hall

Golf tournament.

Saturday, October 19

07:30 - 16:00 | IBEROSTAR Golf Course

Ratings Meeting.

Saturday, October 19

09:00 - 18:00 | Mérida Hall

Board of Governors Dinner.

Saturday, October 19

19:00 - 22:00 | The Pyramid Lobby

Board of Governors private meeting.

Sunday, October 20

09:00 - 14:00 | Yucatán Hall

Referees Seminar.

Sunday, October 20

15:00 - 17:00 | Yucatán Hall

Ratings Meeting.

Sunday, October 20

09:00 - 14:00 | Mérida Hall

Welcome Cocktail.

Sunday, October 20

19:00 - 23.00 | The Pyramid Lobby y Bar

Opening Ceremony.

Monday, October 21

10:00 - 14:00 | Oasis Arena

Live Officers' Seminar and training.

Monday, October 21

15:00 - 18:00 | Yucatán Hall

Oriental and Pacific Boxing Federation.

Monday, October 21

15:00 - 18:00 | Guadalajara Hall

African Boxing Union.

Monday, October 21

15:00 - 18:00 | San Luis Hall

Medical Committee.

Monday, October 21

15:00 - 18:00 | Mérida Hall

ABCO / MUAI THAY.

Monday, October 21

15:00 - 18:00 | Querétaro Hall

Welcome Gala Dinner.

Monday, October 21

21:00 - 00:00 | Oasis Arena

General Assembly.

Tuesday, October 22

09:00 - 18:00 | Oasis Arena

Judges Seminar.

Tuesday, October 22

09:00 - 18:00 | Yucatán Hall

ABCO / MUAI THAY.

Tuesday, October 22

10:00 - 18:00 | Querétaro Hall

CISBB.

Tuesday, October 22

15:00 - 18:00 | Mérida Hall

Youth Championships.

Tuesday, October 22

15:00 - 18:00 | Guadalajara Hall

NABF.

Tuesday, October 22

15:00 - 18:00 | San Luis Hall

Official Photo of the Convention.

Tuesday, October 22

17:30 | Oasis Beach Club

Free Night - Tours & Activities in Cancun available with the Convention's Official Agency: Viajes Caribe Maya.

Tuesday, October 22

19:00 - 23:00 | The Pyramid Lobby

General Assembly.

Wednesday, October 23

09:00 - 18:00 | Oasis Arena

Bandage Seminar.

Wednesday, October 23

10:00 - 12:00 | Mérida Hall

WBC Cares Visit.

Wednesday, October 23

11:30 | The Pyramid Lobby

Referees Certification Seminar.

Wednesday, October 23

09:00 - 18:00 | Yucatán Hall

Typical mexican Fair - KERMÉS.

Wednesday, October 23

19:00 - 22:00 | La Placita

General Assembly.

Thursday, October 24

09:00 - 18:00 | Oasis Arena

Press Conference introducing the Boxing Fight (October 26).

Thursday, October 24

13:00 - 15:00 | The Pyramid Lobby

Talent Show.

Thursday, October 24

19:00 - 22:00 | Kinky Night Club

Boxing Fight Weigh in session.

Friday, October 25

13:00 - 15:00 | The Pyramid Lobby

Boxing Fight

Saturday, October 26

17:00 - 00:00 | Plaza de Toros