Hot Travel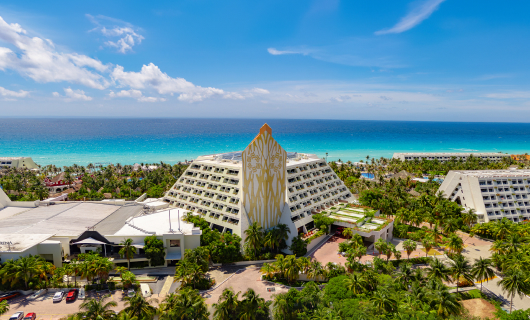 The Pyramid Cancun
Price per person in double occupancy.
Restrictions apply*
+ 1 Underage Free*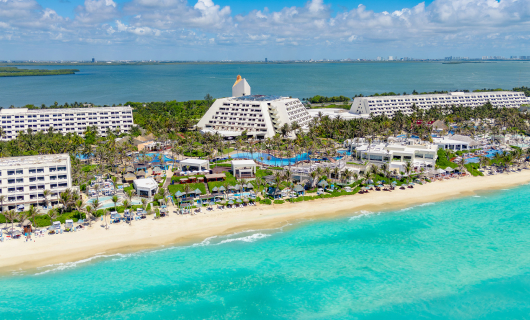 Grand Oasis Cancun
Price per person in double occupancy.
Restrictions apply*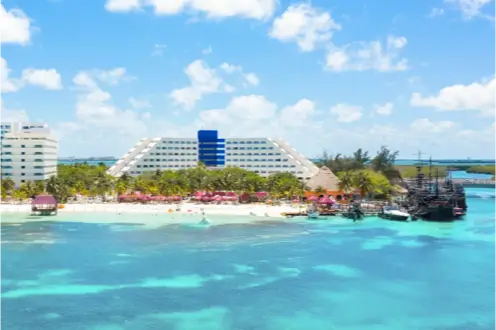 Grand Oasis Palm
Price per person in double occupancy.
Restrictions apply*
+ 1 Underage Free*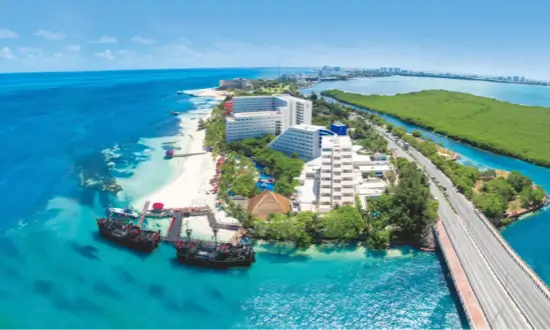 Oasis Palm
Price per person in double occupancy.
Restrictions apply*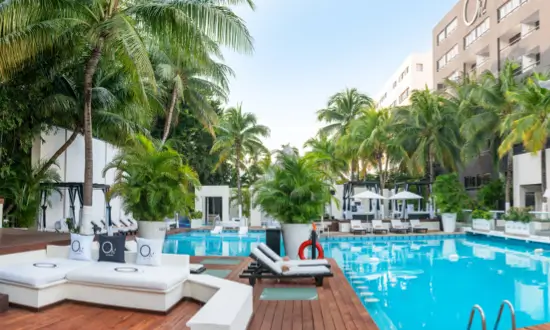 Oh! Cancun The Urban Oasis
Price per person in double occupancy.
Restrictions apply*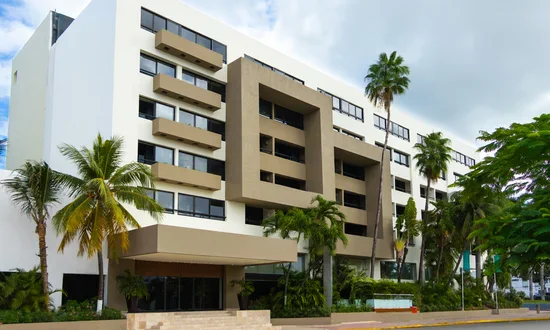 Smart Cancun by Oasis
Price per person in double occupancy.
Restrictions apply*
+ 1 Underage Free*
What is Hot Travel?
Hot Travel is a Mexican national promotion, which was created to promote the purchase of travel and tourist services through special discounts.
You'll get the chance of finding the best rates both, for traveling within Mexico and abroad, provided it's the perfect opportunity for booking a weekend getaway, for example.
When was Hot Travel created?
Hot Travel was celebrated for the first time in 2019. It was created by the Mexican Association of Online Sales (AMVO by its acronym in Spanish). Their intention at the time of creating this promotion was to provide Mexican travelers with better opportunities for buying vacation products online.
This campaign was a huge success, and lots of people made the most of the opportunity to buy during this date, most of the trips they were planning to carry on 2020.
When is Hot Travel 2021?
If you were not aware of this promotion and just discovered it, surely you'll want to know when Hot Travel will take place in 2020. Well, if you haven't booked a trip for this year yet, this is your lucky day, as this promotion takes place from March 9th to 13th. However, we recommend that you keep an eye on incoming offers with a few days in advance, as some websites may publish their deals earlier.
During the five days the Hot Travel promotion lasts, you?ll be able to book your next vacation, in addition to that deserved getaway with the lowest rates. Why spend more? Book during Hot Travel and you'll save money that you can spend on your trip.
How to find the best Hot Travel deals?
In you already have the dates for your next vacations and still haven?t chosen a destination, you may find a spectacular trip at the best rate. Just open your browser and enter the date of your trip, and in the destination field select any.
On the other hand, if your vacation dates are flexible, you'll surely find better offers. This way you'd have two options; the first one would be choosing a destination and flexible dates. That way you'll find the best rates for that destination. The second option is adjusting both, destination and dates to be flexible. This way you'll visualize the best offers for all destinations, allowing you to choose your favorite.
How can you make the most of Hot Travel 2021?
As we've explained before, though the promotion is valid for five days, some websites begin with the Hot Travel promotion earlier. Therefore, you'll be able to create a promotion alarm at the website where you want to book your trip, such as Oasis Hotels & Resorts for example, this way you won?t miss any of them.
At Oasis Hotels & Resorts you be able to sign up for the newsletter, just by entering your email address, which will give you access to all news, in addition to exclusive offers and discounts.
If you're looking for Cancun hotels, at Oasis Hotels & Resorts you'll find unbeatable discounts of up to 70%! Additionally, if you travel with underage, most packages offer free stay for two kids, which will get you even greater savings.
However, there are some other strategies to can carry out in order to take advantage of this event, such as choosing less popular schedules, or buying a vacation package instead of airfare and hotel separately.
If you love traveling and wish to get the best offers, you should also keep track of other deals, such as: Buen Fin, Black Friday, Cyber Monday, Hot Sale, and Viaja y Vuela.