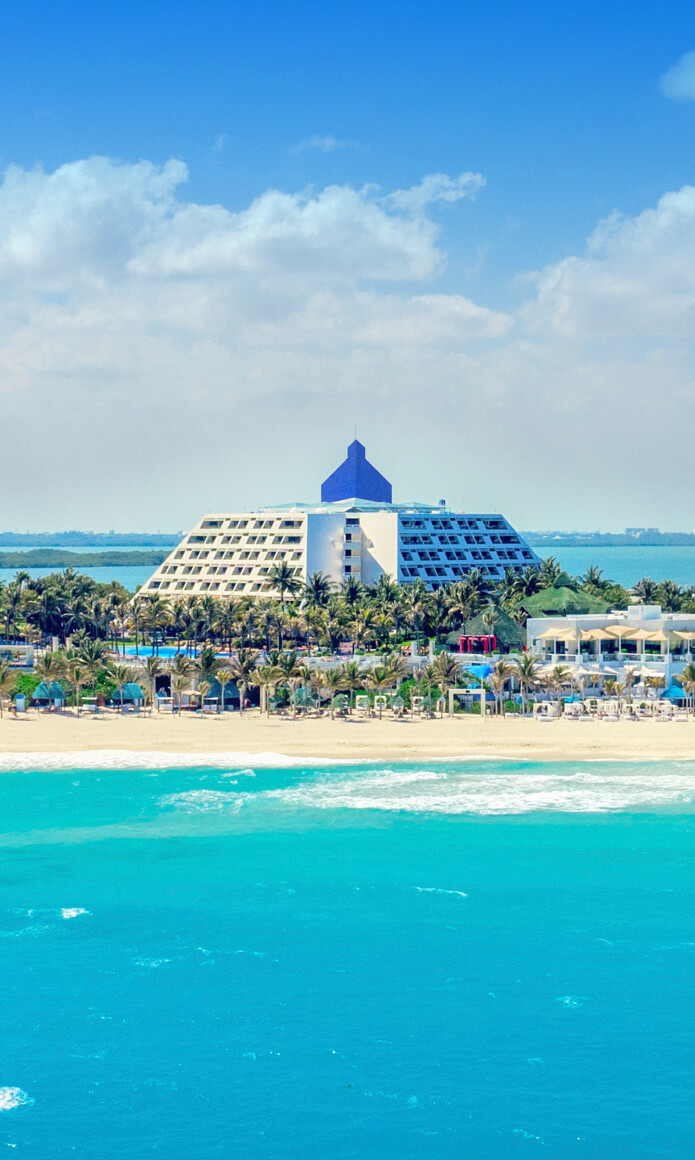 ALL INCLUDED
2
LOCATIONS
In the same VACATION
TULUM
CANCUN
GRAND OASIS RUNAWAY
FROM GRAND OASIS TULUM RIVIERA TO GRAND OASIS CANCUN
Grand Oasis Runaway is the exchange program that allows you to divide you booked nights between Grand Oasis Tulum Riviera and Grand Oasis Cancun at no extra cost.

In addition to the beautiful landscapes and hotel infrastructure, Cancun offers its visitors a wide range of activities, such as tours to Isla Mujeres, shopping malls with renowned brands, fine dining restaurants, and the most exciting nightlife.

With this program, the guests of Grand Oasis Tulum Riviera can enjoy accommodation at Grand Oasis Cancun, with access to the most extensive variety of restaurants, bars, beach clubs, activities, shows, and guarantee of staying in the same category booked.