Spa in
Oasis Hotels
The perfect vacation must always include moments of full relaxation, in order to restore the body's balance and line it up with mind and spirit. Therefore, during your stay at Grand Oasis Cancun and The Pyramid Cancun, you will get to pamper yourself with the best body treatments and relaxing massages, performed by the hands of our expert therapists. If this is your first time, you can choose a relaxing massage with light pressure, which will let you restore your energy, leaving your ready for your next adventure in paradise. For those who require something more specialized, with also boast massages with higher pressure, lymphatic drainage, Shiatsu, in addition to a wide range of service that go from hot stones to aromatherapy. Choose your kind of relaxation and renew your energy during your Cancun stay.
Make the most of Cancun's fantastic natural environment and enjoy a moment of rest that you will never forget, near the turquoise waters of the Caribbean. Enjoy your massage or treatment outdoors, under the shade of a palm roof, while your worries slip away on the infinite horizon. Let the gentle whisper of the wind guide you to a moment of peace and serenity.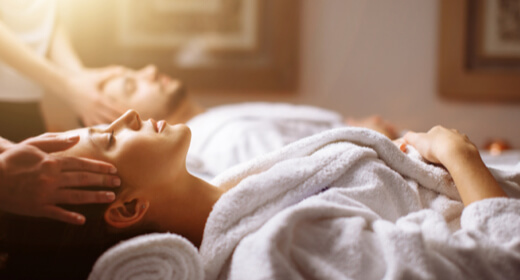 Book your moment in comfortable air-conditioned cabins, and enjoy your treatment in a fresh and silent atmosphere, aromatized with soft scents that will transport you to your deepest self, where you will find balance. Complement your vacation with a revitalizing massage or treatment in beautiful private cabins.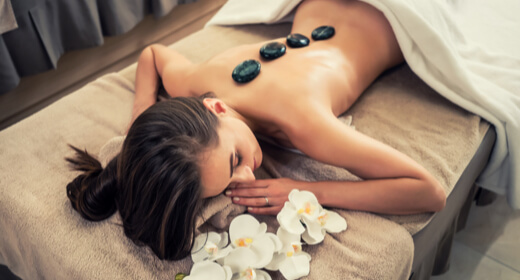 Sensoria Health & SPA Grand Oasis Palm
Temazcal at Sensoria Chill Out & SpaGrand Oasis Palm
Sensoria Health & SPA The Pyramid Cancun