Summer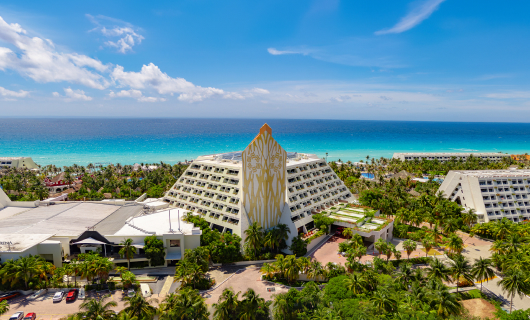 The Pyramid Cancun
Price per person in double occupancy.
Restrictions apply*
+ 1 Underage Free*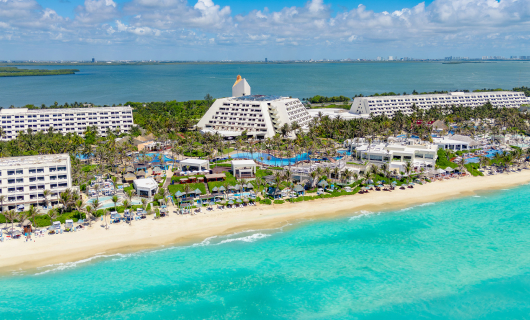 Grand Oasis Cancun
Price per person in double occupancy.
Restrictions apply*
+ 1 Underage Free*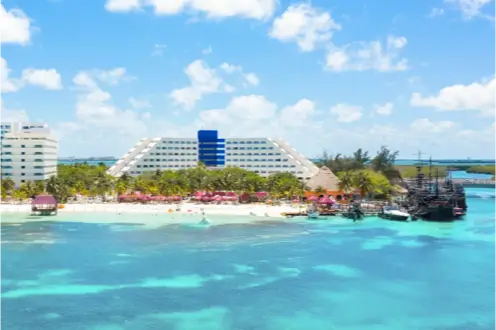 Grand Oasis Palm
Price per person in double occupancy.
Restrictions apply*
+ 1 Underage Free*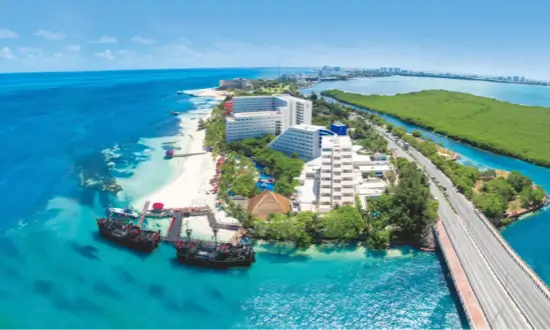 Oasis Palm
Price per person in double occupancy.
Restrictions apply*
+ 1 Underage Free*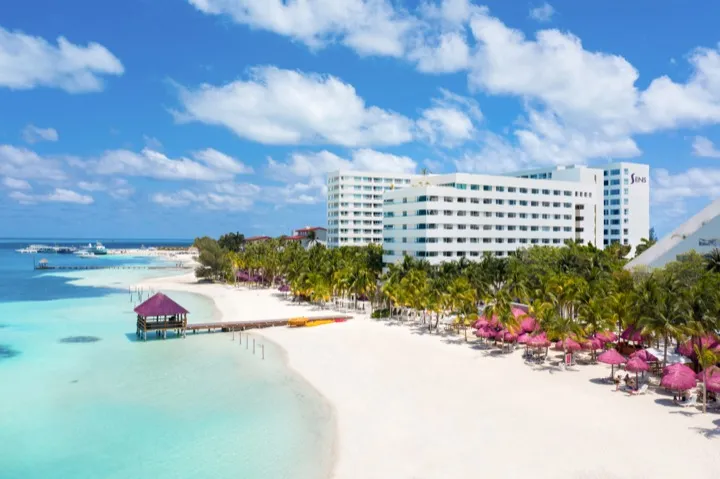 The Sens Cancun
Price per person in double occupancy.
Restrictions apply*
+ 1 Underage Free*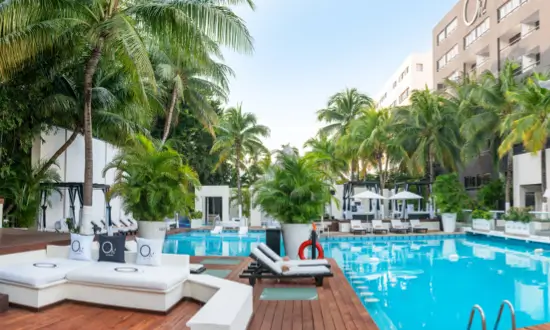 Oh! Cancun The Urban Oasis & Beach Club
Price per person in double occupancy.
Restrictions apply*
+ 1 Underage Free*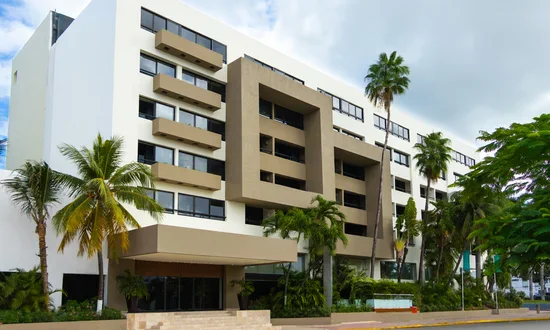 Smart Cancun The Urban Oasis
Price per person in double occupancy.
Restrictions apply*
+ 1 Underage Free*
What are the Summer Offers at Oasis hotels and what do they consist of?
These offers are valid at the best resorts in the hotel zone of Cancun, and they are discounts created for tourists who wish to experience this outstanding destination at the best rates. Discover all the offers in Oasis hotels and choose the one that better suits your vacationing style.

With up to 65% discount, you can book a room in an all-inclusive hotel so that your vacation is the most complete. When you book a room for you and your family, you get free stay and meals for two children younger than twelve, and the third one at a special rate.

If you also want to save time looking for a flight, we recommend that you take a look at our Cancun packages. You'll see they're totally worth it.
Why book the Summer Offers at Oasis Hotels & Resorts?
Traveling with family is usually expensive; one must save loads of money and you always have to plan every single detail. But with the Summer Offers at Oasis hotels you don't have to worry about extra expenses, because when you book with all-inclusive plan, your reservation features all breakfast, lunch, dinner, snacks, and beverages your family may wish, in a wide array of on-site bars and restaurants.

Make the most of up to 65% discount and plan more activities, such as eating in other restaurants of the tourist destination and getting to know more places. You also might be interested in the Cyber Monday Offers at Oasis hotels.

Among the wide array of hotels, you will find activities and entertainment for all likings and ages, allowing the little ones to find a colorful world fun under supervision of experts.
How many Summer Offers at Oasis hotels are there?
There are eight Oasis hotels to choose from and each option is just great. Choose to spend the best vacation in Cancun, whether it is at the hotel zone or in downtown Cancun.

Hotels near the turquoise waters of Cancun that participate in the attractive Oasis Summer Offers, are The Pyramid at Grand Oasis, Grand Oasis Cancún, Grand Oasis Palm, Oasis Palm, The Sens Cancún, Smart Cancún, Oh! Cancún The Urban Oasis and Grand Oasis Tulum
What kind of family entertainment is included in the Oasis hotels Summer Offers?
Our hotels boast a wide array of activities, children-exclusive areas, and family entertainment for guests of all ages.

For the little ones we've created the spectacular KiddO Zone, wide spaces of entertainment with everything necessary the kids to live their own adventures, always cared for by our specialized staff. This zone is equipped with waterslides, pools, theaters, parks, videogames room, board games, and a lot more. Additionally, there are incredible attractions, where kids have fun accompanied by their parents.

Our properties also have consumption centers ideal for kids, open-air activities at the beach, and a lot more. Plan your family vacation in Cancun and choose the best offers in our hotels.