benefits of booking withOasis hotels
Safe purchase
100% safe purchase process. Avoid fraudulent agencies and secure your reservation directly with Oasis Hotels & Resorts.
More Info
Personalized Attention
We boast several ways of communication, in order to provide you with clear information and the best purchase process experience.
The best rate guaranteed
We guarantee the best rate by visiting our official website oasishoteles.com or through an agent of our Contact Center +52 998 287 4478.
Flexible cancelation
Are you changing plans? Don't worry, we will protect you from any unexpected situation, with a simple cancelation process and full flexibility for making changes.
Hoteles Oasis all inclusive
in Cancun, Mexico
Groups and weddings
About Oasis hotels
in Cancun, Mexico
Philosophy
about us
Foundation
In order to reach excellence, each day we give our best, because we always seek to offer our clients a truly memorable vacation experience, which will make them become repeat visitors who enjoy their stay with us. Therefore, we´re proud to share our philosophy with you, as it is our guide, and reminds us what is our goal and what we are trying to reach.
Vision: To be a leading company in hotel operation under the concept of all-inclusive, distinguishing ourselves by a factor of entertainment and fun, keeping our competitiveness and constant innovation in order to maximize our partners' profitability.
Mission: To exceed our clients' expectations, by complying with the highest standards of quality, service and hospitality that boost our values: SMILE
SENSATIONS:

MÉXICO

INNOVATION

LOVES U

ENTERTAIMENT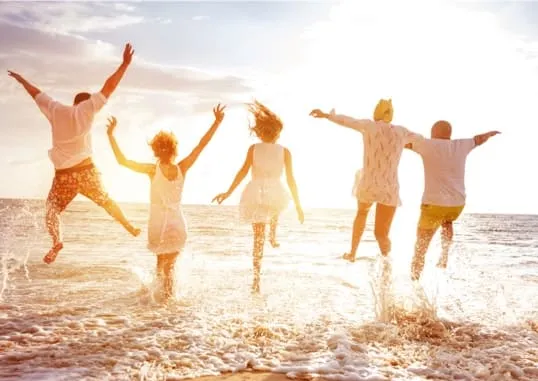 Oasis Hotels & Resorts is a hotel chain that boasts three complexes, which are divided into seven hotels located in the tourist destination of Cancun.

The two main Oasis complexes can be found facing some of the most beautiful beaches in the Cancun hotel zone; they are five hotels featuring different concepts, in addition to convenient options for booking a great vacation with all-inclusive or European plan.

Located on km 4.5 of the hotel zone, the Palm complex is made up of two hotels that are perfect for adults with children, who enjoy areas filled with fun for the little ones, a fantastic beach with calm swell, and exclusive options of adults-only relaxation, fine dining, and entertainment.

Up ahead, in km 16.5, the Cancun complex, is located in one of the most beautiful and wide beaches in the destination. Being the group's largest property, it is divided into three hotels filled with entertainment, diverse shows and international events, in addition to a series of highly recognized restaurants.

On the other hand, located on one of the main avenues in downtown Cancun, the two urban hotels can be found, with their well-defined personalities, perfect for business trips, or for those who seek to stay near all the services in town, surrounded by a pop art atmosphere, and few steps away from the hotel zone entrance.

Oasis Hotels & Resorts is a hotel group that was founded in the seventies by a Spanish family, who were pioneers in the Cancun destination, and innovated in the branch of all-inclusive resorts. Its wide hotel, gastronomy, and entertainment offer allows surprising guests with high-quality options and world-class service.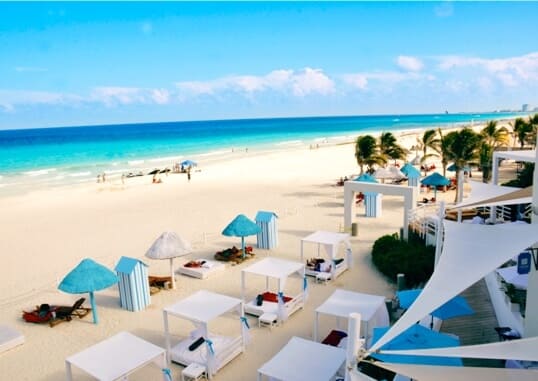 Quintana Roo is a state whose main economic activity relies on tourism and hospitality; therefore, keeping with its rooted values of social responsibility, Oasis Hotels & Resorts created Fundación Oasis (Oasis Foundation) in 1988, as an initiative towards the problems that faced a fast-growth destination.

Fundación Oasis operates as an organization that protects, unites, and relates to other altruistic organizations, in order to endorse their programs and improve the community's quality of life.

The core ideas of their projects are culture, community, disabilities, education, health, and environment.

Its tagline is "To collaborate with others is to build a better world".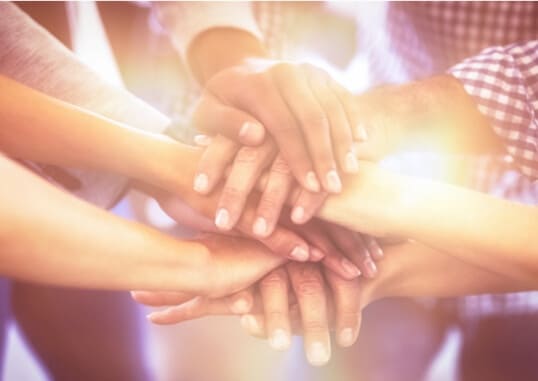 Location of our hotels
in Cancun, Mexico