Cyber Monday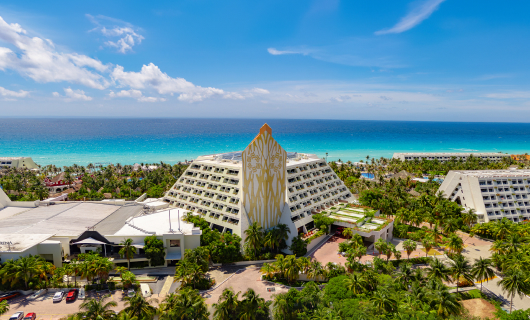 The Pyramid Cancun
Price per person in double occupancy.
Restrictions apply*
+ 1 Underage Free*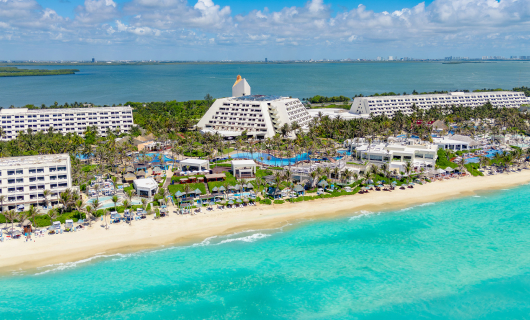 Grand Oasis Cancun
Price per person in double occupancy.
Restrictions apply*
+ 1 Underage Free*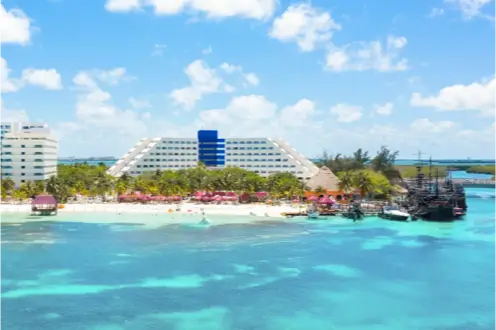 Grand Oasis Palm
Price per person in double occupancy.
Restrictions apply*
+ 1 Underage Free*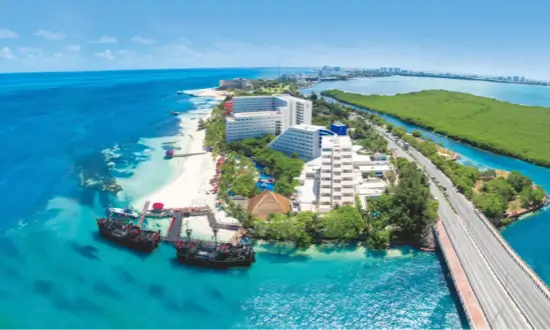 Oasis Palm
Price per person in double occupancy.
Restrictions apply*
When was the Cyber Monday term born?
It was used for the first time in year 2005, though in other countries it remained unknown until 2012. In case you didn't know, this concept emerged thanks to the Hollisterco.com website, a renowned clothing brand owned by the American company Abercrombie & Fitch Co.

In present days, this is one of the most awaited dates, when lots of people seek the best discounts in stores of different sectors.

If you've been waiting the whole year for these deals in order to enjoy that long awaited vacation, keep track of our discounts of up to 68% in Oasis hotels.
Why is Cyber Monday so famous?
Basically, this promotion was created for online purchases. Therefore, consumers make the most of it in order to buy their Christmas presents with discounts and extra benefits. Additionally, these are the ideal dates to get something from your wish list, and the same happens with the Black Friday offers for hotels in Cancun. Pamper yourself with a dreamlike vacation in Cancun, with the best hotel rates for all-inclusive or other meal plans.
When is Cyber Monday and what kind of hotel deals can I find?
This discount takes place the first Monday after Thanksgiving, and after the even more famous "Black Friday". Make the most of up to 68% discount for booking in these dates.

Find your room in one an all-inclusive hotel, located in Cancun. If you were planning the perfect vacation for you and your loved ones, this is the perfect moment to book and get to know this amazing tourist destination.
Which hotels offer Cyber Monday deals?
Hotels with Cyber Monday special discounts are the following: The Sian Ka'an at The Pyramid, The Pyramid at Grand Oasis, Grand Oasis Cancun, The Sian Ka'an at Grand Palm, Grand Oasis Palm, Oasis Palm, and Oh! Cancun On The Beach. Do you have any question at the time of choosing your hotel? Take a look at our options and learn more about the best alternative for you and your companions. Don't miss dis opportunity and make the most of up to 68% discount on the regular rates of the hotel of your choice.
Why book a hotel in Cyber Monday?
If just like a lot of people, you also wish to take advantage of these discounts in order to praise yourself with a dreamlike vacation, this is the perfect time. Book your stay in one of the best hotels in Mexico, because these discount rates often feature lots extra benefits. In case you miss these discounts, you can always take a look at the Summer Deals in Oasis hotels.
Are there any other offers like Cyber Monday?
We have different offers in hotels of the Oasis chain all year round. There are special discounts for booking your room with the best rates available. We boast discounts of up to 73%, hotel + airfare packages, and lots of deals more. Visit our website and get to know all the offers we have for you.