Hotel Grand Oasis Palm
With a friendly and warm atmosphere, you could say that Grand Oasis Palm is the bigger brother of two properties in the same location; it is the perfect resort to spend an unforgettable family vacation in Cancún, and here you?ll get the next level of all-inclusive benefits.

If you?re seeking to unwind on a white sand and turquoise water beach, and you?re craving a vast and exquisite variety of gastronomic options, Grand Oasis Palm has just what you need, with top quality restaurants where you?ll find everything from Mexican specialties, to the freshest seafood and fusion cuisine that will surprise the most strict taste buds.

At the KiddO Zone, kids get to live amazing adventures accompanied by their parents, in attractions, such as the Pirata's Bay area, the Yucatan Jurassic River, and the The Arcade videogames hall. Another attraction in this zone is the Baby Blue Crab kids club, where the smallest ones have fun with colorful, interactive, and imagination-filled activities, cared for and supervised by experts.

While the children spend moments of joy and fun, the adults get the chance of enjoying the resort?s restaurants and bars, in addition to adults-only areas, such as Sensoria Chill Out & Spa, where you?ll experience a moment of serenity in Jacuzzis, Bali beds, and massage cabins.
Grand Oasis Palm rooms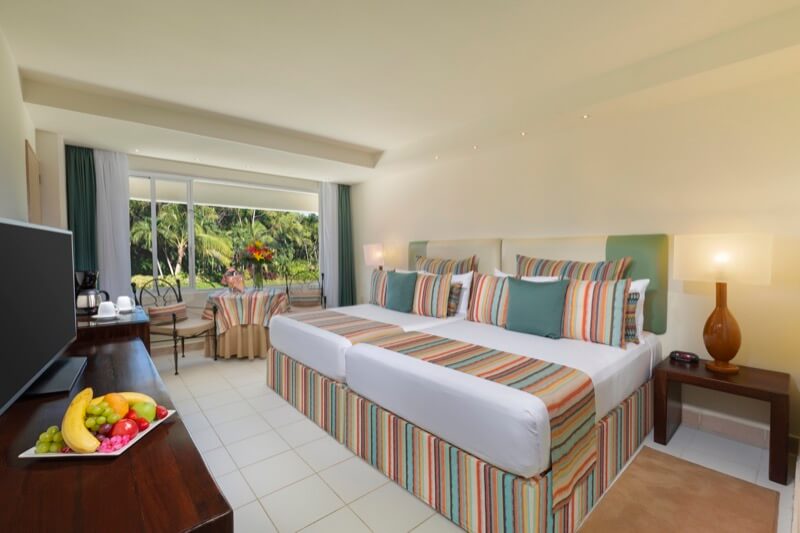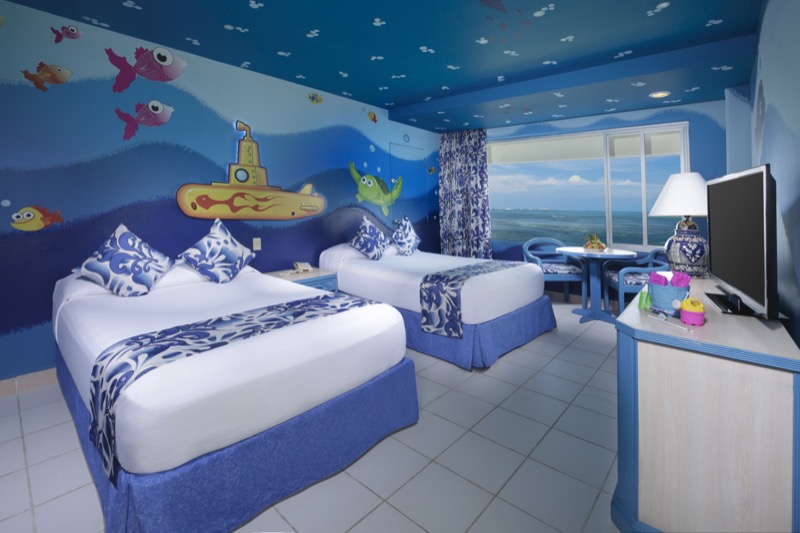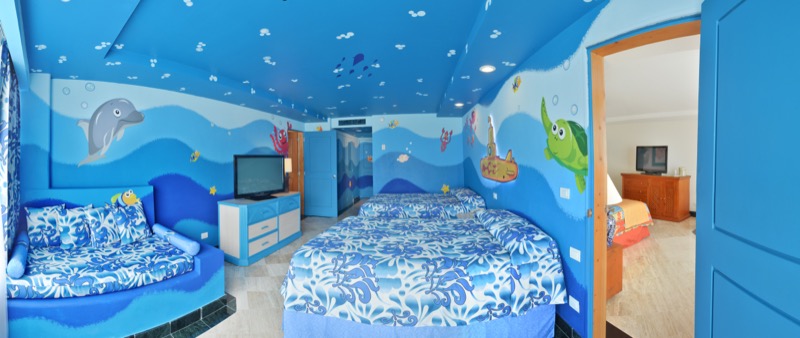 Family Suite
Enjoy a unique family experience during your vacations in Cancun by staying in our Family Suite, equipped with all the necessary amenities which will make parents and children have a relaxing, fun and enjoyable trip.

This Suite consists of two connecting bedrooms with harmonious and modern designs, each offering air conditioning, a private bathroom, comfortable beds perfect for a good night sleep, and breathtaking views of the Caribbean Sea or the Nichupté Lagoon.
Stay at our Family Suite and take pleasure in a great all-inclusive vacation.
highlights
Coffee machine
Robe
Rooms with ocean or lagoon view, connected to thematic rooms for the children
IPod console and alarm clock radio.
Amenities
Express Check out.
1 King size bed or 2 double beds.
Bath amenities and beach towels.
Safety box.
Flat screen.
Minibar with water, beer and soda on arrival. No restocking due to post-COVID regulations.
WIFI (2 devices per room) Basic Internet for Whatsapp and Emails.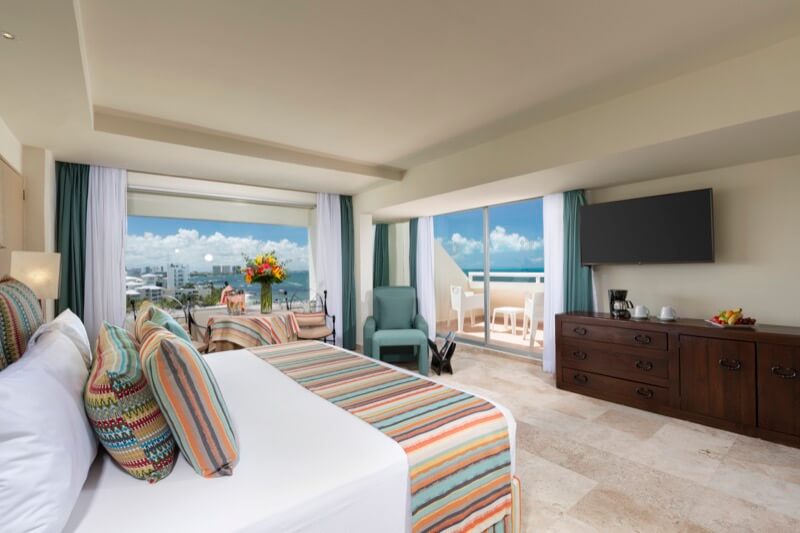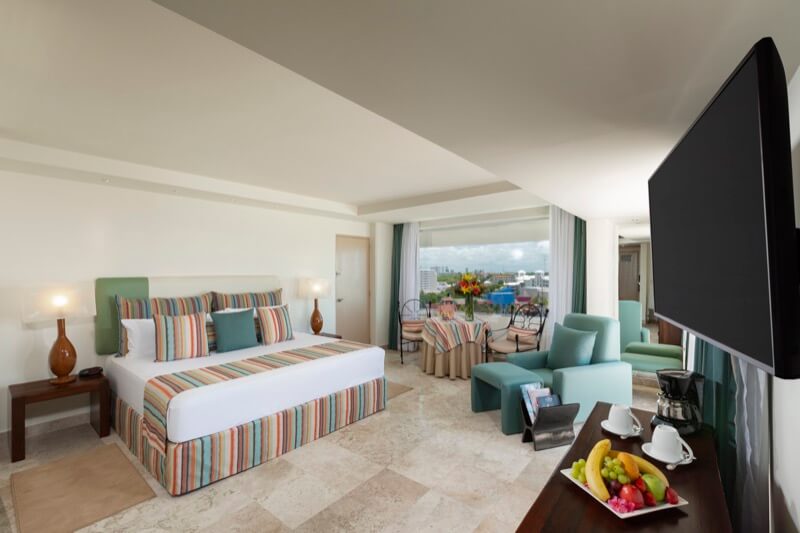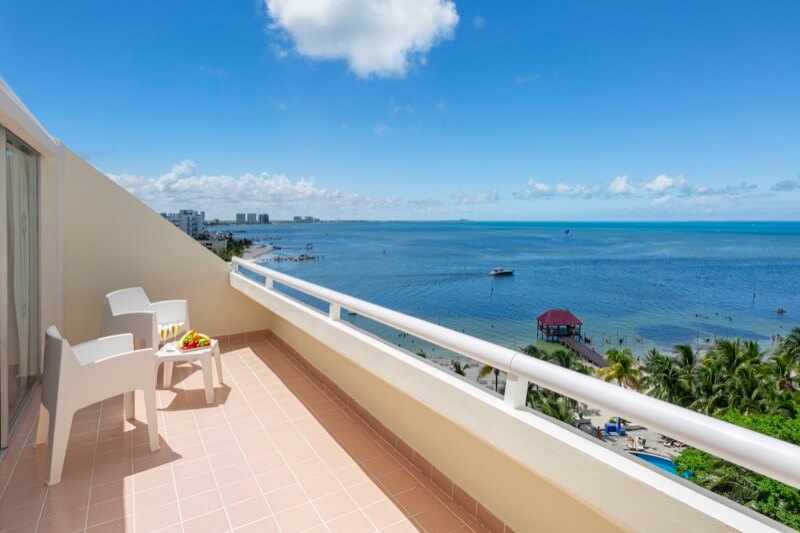 Junior Suite
Wide spaces, clean decoration and soothing illumination are just some of the features you'll enjoy when you spend a delightful vacation in one of our Junior Suites. Equipped with an HD flat screen, air condition and a small dining room, here you'll feel close to the Caribbean beauty as you admire the outstanding views of the ocean from your private terrace.
highlights
Robe
Coffee machine
IPod console and alarm clock radio.
Suites with sea or lagoon view.
Amenities
Express Check out.
1 King size bed.
Bath amenities and beach towels.
Safety box.
Flat screen.
Minibar with water, beer and soda on arrival. No restocking due to post-COVID regulations.
WIFI (2 devices per room) Basic Internet for Whatsapp and Emails.
Grand Oasis Palm Facilities
Grand Oasis Palm Exclusive Restaurants.
Oasis Palm | Grand Oasis Palm Restaurants (Special areas for kids).
Bars.
Oasis Plus Customer Service.
Pools (Special areas for kids).
Water Activities (Kayak and Aquaerobics).
Multiuse court.
Biking Tour (Family activity).
Spa (Adults Only): Sauna, steam room and body treatments.
Beauty Parlor (Adults Only).
Kiddo Zone (Special for children).
Entertainment.
Convention room & Business center (3 rooms | 400 Pax).
Tobacconist: Boutique with crafts, souvenirs and snacks.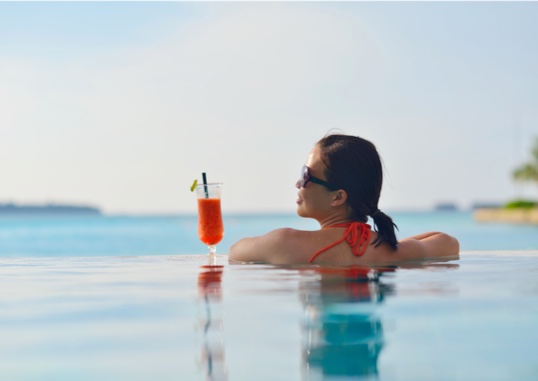 HOTEL / Hotel + Flight
Day Pass Grand Oasis Palm
The warm Caribbean weather is the perfect excuse to enjoy an Oasis at the beach. Your Day Pass grants you access to our facilities, where you'll taste delicious meals, beverages and snacks. Cool down in the pool and relax with style while you get the perfect tan.
Grand Oasis Palm location
Other hotels similar to Grand Oasis Palm
frequently asked questions of
Grand Oasis Palm
Grand Oasis Palm and Oasis Palm are two different categories located within the same property. The Oasis Palm category gives you access to certain restaurants, bars, and facilities, while Grand Oasis Palm, being our superior category, allows you to enjoy a more complete experience for enjoying specialty restaurants, in-room amenities, special services, etc.
Yes, of course! We have an incredible Kids Club and a Kiddo Zone where children find many fun activities, such as board games, cooking classes, video games, as well as a small pool area with slides and lounge chairs, designed especially for the little ones, among many other attractions. Remember that only children between 3 and 12 years old can be supervised by our expert staff, while parents relax and enjoy our resort bars and restaurants at their own pace. Infants under 3 years old shall be accompanied by a tutor at all times. The schedule for this fantastic place is from 9:00 am to 8:00 pm all-week-long.
Yes of course! In our resort you can enjoy multiple family activities such as live music, karaoke nights, biking tours, and fun kayaks. We also have an exclusive family show for our Grand guests; The fantastic pirate ship! We invite you to schedule this amazing activity directly at Oasis Plus Customer Service.
The price is $175 MXN per service. Inside your room, you can find a menu displaying the different dishes and drinks available. Don't forget that our room service staff will be pleased to meet your requests 24 hours a day.
All our Grand Oasis Palm rooms boast different amenities such as dental, vanity, and sewing kits, bathing cap, moisturizer, hand soap, and of course, body wash gel, shampoo, and towels. Remember that these amenities will be restocked in your room, together with the cleaning service, so you don't have to worry about anything.
Tell us about your experience
Excellent
2019-02-12 13:25:59 hrs
It was my second time at Grand Palm Oasis with my family. We decided to return to this resort since our experience last year was great. The food is great; wonderful staff; everything works well.
Wonderful all inclusive
2019-02-22 19:27:56 hrs
I spent 5 days at this facility in February 2019. I selected it because it was in Cancun, beach side, and had multiple restaurants to choose. from. The hotel was very accommodating of our need for 2 beds in the room and minimal walking
Such a great experience
2019-02-22 23:42:55 hrs
Great experience. Excellent customer service. Staff is professional and nice, from front desk receptionists to restaurant(s) staff,housekeepers and the whole maintenance team. Plenty of good food,great coffee and excellent cocktails.
My favorite resort in Cancun so far!
2019-02-25 07:24:46 hrs
My boyfriend and I have been traveling a lot in the past 2 years. Grand Oasis Palm was by far one of my best stays. Our room was clean, mini fridge and a room with a view. It did rain one night when we were there it made it a little chilly.
Entertainment Staff 10/10
2019-02-25 11:19:23 hrs
My best friend and I just got back from our second trip to Cancun, this time staying at the Grand Oasis Palm, which was a great choice. As soon as we pulled up we were greeted by friendly staff. During our week stay, we had a blast
Write a review