Hotels in tulum
Olvídate del trabajo y de las preocupaciones… Ven a disfrutar de nuestros hoteles en Tulum, en plena Riviera Maya. Hoteles familiares y hoteles solo para adultos emplazados en una playa paradisiaca, junto a un gran arrecife de coral.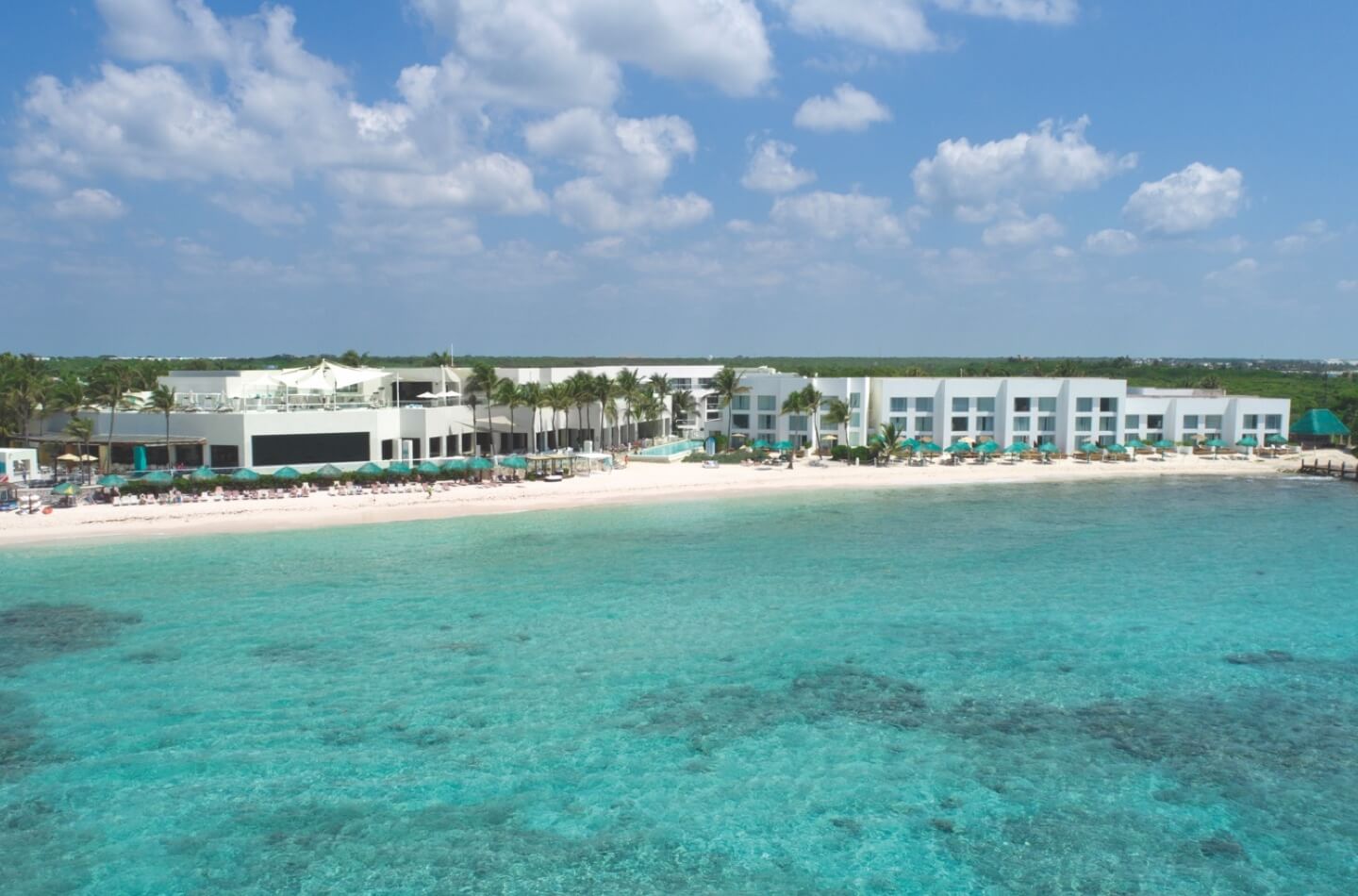 The infinite green of the exotic jungle creates the perfect picture as it merges with the beauty of the Caribbean Sea crystal-clear waters. The extensive white sand beach lies in front of you, inviting you to take part of this tropical paradise, perfect to enjoy an unforgettable vacation in the Riviera Maya. Welcome to The Sian Ka'an at Grand Tulum, a relaxation sanctuary surrounded by lush nature, and few steps away from the enigmatic Tulum archeology site. Sian Ka'an is a Mayan word that means 'the door to heaven'; that's why this luxury level beyond expectation offers you a heavenly experience throughout its adults-only atmosphere, where the most beautiful suites blend delicately with the region's pristine nature. Dare to discover a pleasant experience for all your senses, starting with exquisite fine dining options, to a perfect day for restoring your body balance with the treatments available at its spa. Here, the concept of all-inclusive vacation gets a new meaning, while you admire a golden sunset from the private Jacuzzi of your suite terrace. Are your ready for the next level of luxury?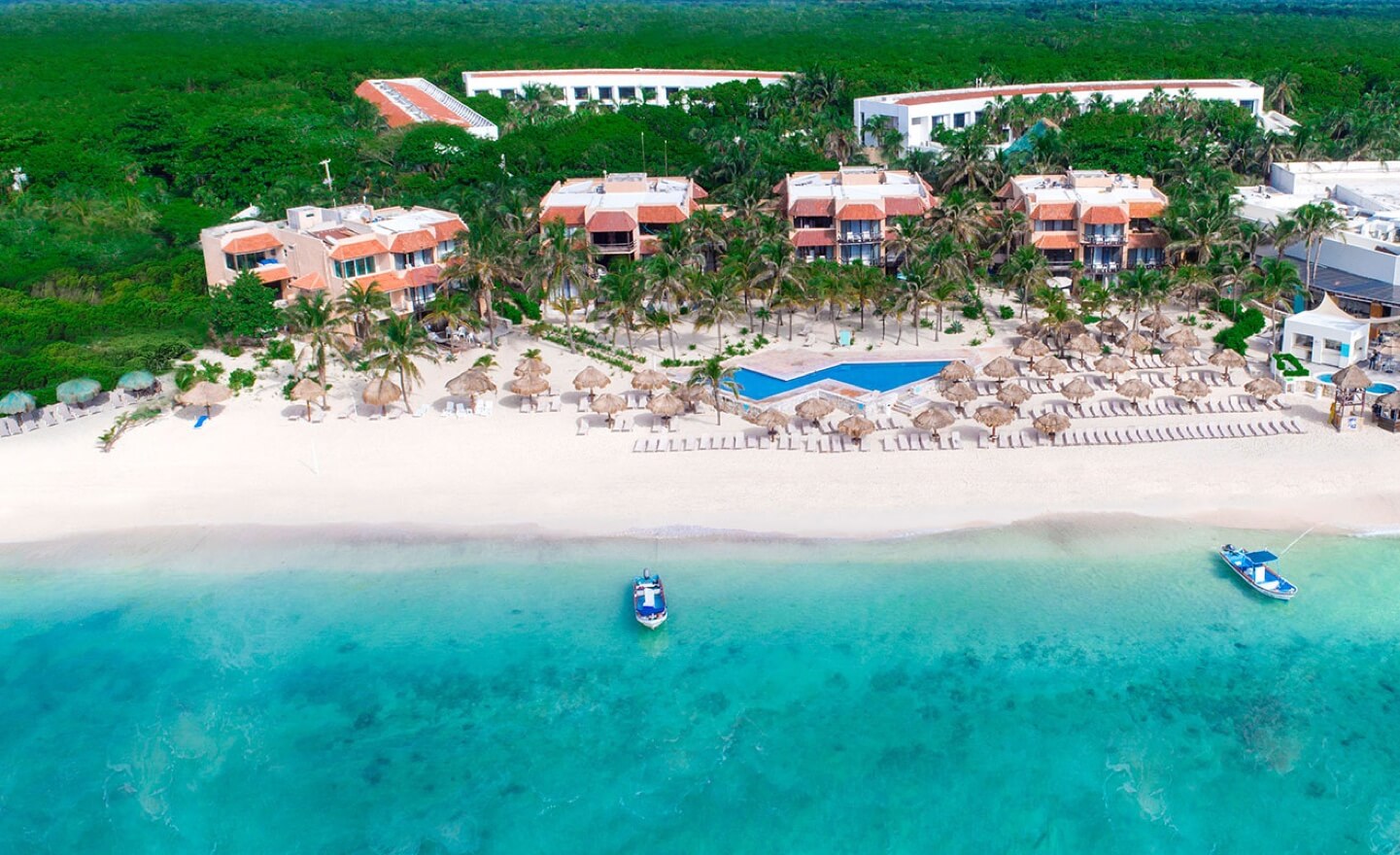 Nestled amid the green jungle of the Riviera Maya, far away from the city riot, you'll find Grand Oasis Tulum, an all-inclusive resort with top quality facilities. If you're looking for a comfortable option with exquisite details of elegance, this is the alternative for you. Featuring a wide variety of ecological activities for all tastes, here families, couples and groups of friends discover the perfect reason to enjoy a stylish retreat, and at the same time, a moment to get in touch with nature. As part of the majestic scenery that surrounds this property, there's an extensive beach you'll enjoy from the first step outside of your room; moreover, its convenient proximity to the Tulum archeological site, allows easily to enjoy a half-day excursion to this mysterious Riviera Maya attraction. Whether it is enjoying a relaxing spa treatment, delighting yourself with its delicious restaurants or soaking up the sun under a palm tree with your favorite beverage, Grand Oasis Tulum grants an unforgettable vacation surrounded by a charming natural luxury.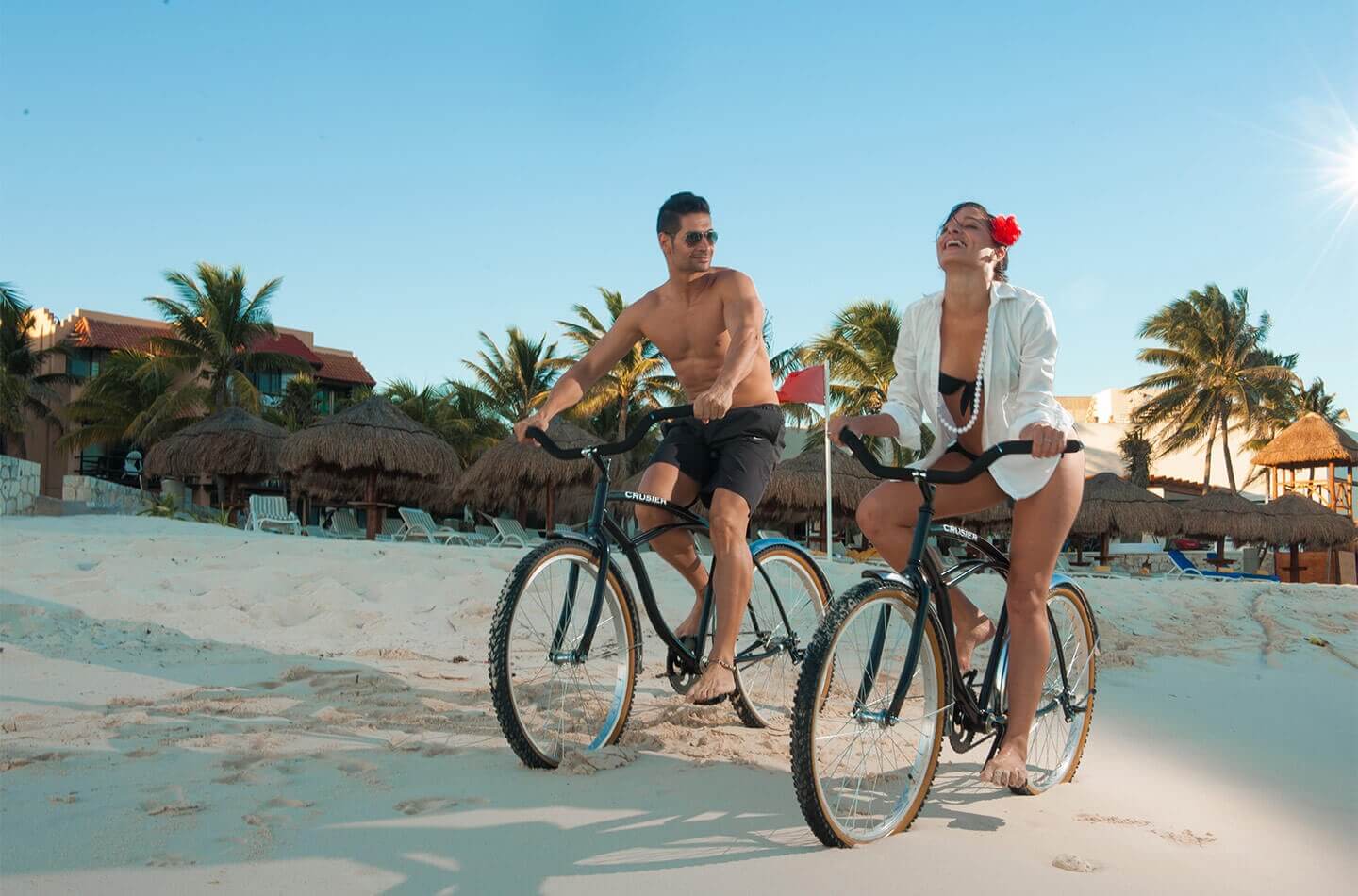 This is the best opportunity to experience an amazing Riviera Maya vacation, with beautiful facilities, all amenities you may wish for, and the best part, with options for all budgets. Discover Oasis Tulum Lite, a charming resort hidden amidst the lush jungle of Tulum, very close to an extensive white sand beach and to the fascinating archeology site. In its comfortable suites, you'll find the best rest after an unforgettable day of ecological adventures. Treat yourself to a wide range of culinary options and pool bars. Moreover, our friendly personnel's warm attention will turn you into a repeat visitor in love with this natural corner that merges with the bohemian atmosphere this unique destination. Pamper yourself with an all-inclusive stay at Oasis Tulum Lite, a comfortable haven amid a tropical paradise, ideal for a vacation with family, friends or in couple.
Hoteles Oasis Tulum
El día en que comienzas a planear tus vacaciones en Tulum, y te das a la tarea de consultar todos los atractivos que puedes encontrar en este increíble destino de playa en México, ese día encuentras un paraíso maya que va mucho más allá de simples vacaciones; son momento inolvidables que enriquecen el alma y dejan por siempre su huella en tu corazón.
Como una increíble opción para regalarte unas vacaciones ecológicas en hermosos resorts todo incluido, te presentamos los Hoteles Oasis ubicados en el inigualable destino de Tulum; tres resorts espectaculares, que te permitirán realizar tu sueño de vacacionar con familia, explorar con amigos o vivir la más romántica luna de miel, en un territorio vasto en cultura, naturaleza y vestigios arqueológicos.
Tres Hoteles Oasis en Tulum, que te Sorprenderán
Desde tu llegada al maravilloso territorio de Tulum, encontrarás que se trata de una tierra prodigiosa que la naturaleza dotó de una enorme cantidad de atractivos. Los sabios mayas, antiguos gobernantes de estas tierras, lo sabían y por ello construyeron su magnífica ciudad amurallada, que en otro tiempo llevaba el nombre de Zamá, una palabra maya que significa "amanecer".
En Tulum encontrarás esta imponente zona arqueológica, la única construida frente al mar; pero también hallarás vegetación exótica, playas de fina arena blanca y transparentes aguas azul turquesa; por ello elegimos estos bellos destinos, para poder ofrecerte un oasis ideal para ti, que buscas disfrutar del paraíso de Tulum, independientemente del tipo de viaje que tengas en mente:
Oasis Tulum Lite
Encuentra comodidad total, instalaciones de primera y todo lo necesario para disfrutar de unas vacaciones en familia sin rebasar tu presupuesto. Este encantador resort todo incluido en Tulum, cuenta con opciones de entretenimiento especialmente diseñadas para niños, además de todas las comodidades que estás buscando, muy cerca de la playa.
Grand Oasis Tulum
Si buscas actividades sin límite, instalaciones de lujo y beneficios todo incluido, en este resort podrás disfrutar lo mejor de Tulum con las hermosas playas blancas a tan solo unos pasos. Grand Oasis Tulum ofrece una gran variedad de experiencias gastronómicas que te llevarán a saborear la más exquisita gastronomía mexicana e internacional, así como una amplia diversidad de bares para refrescarte con un coctel mientras te relajas junto a la piscina.
The Sian Ka'an at Grand Tulum
Exclusividad, estilo de vida y lujo a su máxima expresión; levantarte en tu confortable cama king size, asomarte a tu terraza privada y contemplar el escenario impecable del mar turquesa que se pierde en el horizonte... todo desde tu Jacuzzi privado; es así como inicia un día perfecto en el fantástico The Sian Ka'an at Grand Tulum, un resort solo para adultos, que ofrece beneficios todo incluido e instalaciones de primer nivel. Regálate esta experiencia y descubre por qué lo llamamos Sian Ka'an; palabra maya que significa "la puerta del cielo".