Tulum hotels
Forget about work and worries... Come and enjoy our hotels in Tulum, in the Riviera Maya. Family hotels and hotels only for adults located on a paradisiacal beach, next to a great coral reef.
Tulum Hotels
The day you start planning your vacations in Tulum, and you have the task of consulting all the attractions that you can find in this incredible beach destination in Mexico, that day you find a Mayan paradise that goes far beyond a simple vacation; it's a place full of unforgettable moments that enrich the soul and leave an imprint in your heart forever.
As an incredible option for an eco-friendly vacation in a beautiful all-inclusive resort, we present the Oasis Hotels located in the unique destination of Tulum; three spectacular resorts, which will allow you to carry out your dream of vacationing with family, exploring with friends or living the most romantic honeymoon, in a territory that is vast in culture, nature and archaeological remains.
Two Oasis Hotels in Tulum
From your arrival in the wonderful territory of Tulum, you will find that it is a prodigious land that nature endowed with an enormous amount of attractions. The wise Maya, ancient rulers of these lands, knew it and therefore built their magnificent walled city, which once bore the name of Zama, a Mayan word meaning 'sunrise.'
In Tulum you will find an imposing archaeological zone, the only one built facing the sea; but you will also find exotic vegetation, fine white sand beaches, and turquoise waters; that is why we chose this beautiful destination, in order to offer you an ideal oasis regardless the type of trip you have in mind:
If you are looking for unlimited activities, luxurious facilities and all-inclusive benefits, in this resort you can enjoy the best of Tulum, with the beautiful white beaches just a few steps away. Grand Oasis Tulum offers a wide variety of dining experiences that will take you to taste the most exquisite Mexican and international cuisine, as well as a wide variety of bars to cool off with a cocktail while you relax by the pool, if you're traveling with friends or with your partner, this hotel is the perfect choice for you.
Exclusivity and luxurious lifestyle at its best; to wake up on your comfortable king size bed, look outside from your private terrace and contemplate the impeccable scenery of the turquoise sea that merges with the horizon... all from your private Jacuzzi; this is how you start a perfect day at the fantastic The Sian Ka'an at Grand Tulum, an adults-only resort, offering all-inclusive benefits and top-level facilities ideal for a couples experience. Treat yourself to this hotel and discover why we call it Sian Ka'an; the Mayan word that means 'the door to heaven'.
We would like to take this opportunity to inform you that as of 10 Oct, 2019, the hotels known as: "The Sian Kaan at Grand Tulum", "Grand Oasis Tulum" and "Oasis Tulum Lite" will no longer be managed by Oasis Hotels & Resorts. Effective 10 Oct, 2019, AMResorts will be providing the sales, marketing and operations of the property which will be known as "Sunscape Akumal Beach Resort & Spa".
For more information on these hotel and to book your stay, please visit the resort website: http://www.sunscaperesorts.mx/akumal
Moreover, Oasis Hotels & Resorts invites you to discover the hotels we currently manage in Cancun.
We would like to thank you for your attention, comprehension and preference, making the most of the occasion to send you our kind regards on behalf of the whole Oasis Hotels & Resorts staff.
Visit other Oasis hotels in

Cancún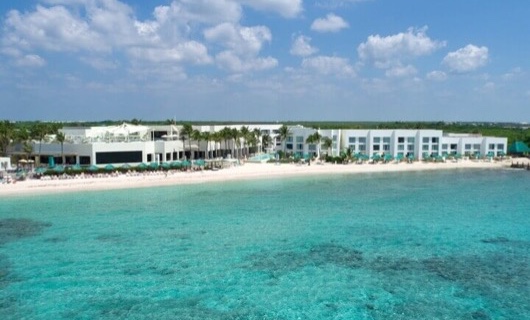 The infinite green of the exotic jungle creates the perfect picture as it merges with the beauty of the Caribbean Sea crystal-clear waters. The extensive white sand beach lies in...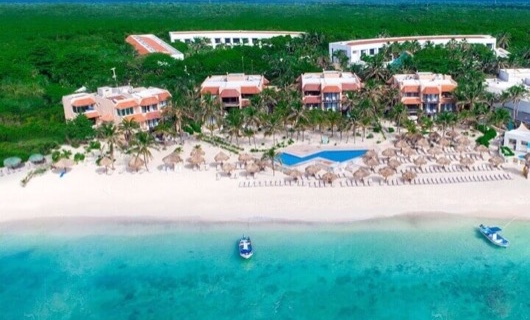 Nestled amid the green jungle of the Riviera Maya, far away from the city riot, you'll find Grand Oasis Tulum, an all-inclusive resort with top quality facilities. If you're looking...
Reviews of our Hotels in Tulum