Locations
Sport activities
Locations Grand Oasis Cancun
When it comes to spending unforgettable moments of fun, Grand Oasis Cancun boasts everything necessary to complement that incredible Cancun vacation, in a different way, full of surprises and with a world of options to choose from.
Throughout our huge resort you'll find much more than relaxation and the beautiful Cancun beaches. Without going out of the property, you?ll be able to schedule unique daytime adventures; how about practicing water sports while you get an enviable tan... or maybe your thing is spiritual activities, and you rather find balance with a yoga class by the beach.
When the sun goes down enjoy fantastic live shows in our adults-only bars or special events that take place at our exclusive Oasis Arena.

* Entertainment may be subject to schedule changes or cancellations without prior notice due to governmental measures.
Red Kinky Night Club
If you're craving for a different, attractive and fun moment, Kinky Night Club is the place to be. In our Grand Oasis Cancun hotel you'll be able to enjoy a totally different show, with burlesque-style presentations, live music and sketches. The most cheerful and daring side of our program awaits for you with a huge dose of fun.
If you wish to finish the day awakening each of your senses, you can't miss your date at Kinky Night Club. Red and black turn into the main colors of the scenery, blond wigs and top hats are paramount in this outstanding staging.
Alone or accompanied, Kinky Night Club is the place for you; a new way of delighting yourself with an authentic burlesque-style presentation, like you've never seen before.
SENSUAL THEMED SHOWS WITH LIVE DJ, ARTISTS, AND BAR
Monday to Saturday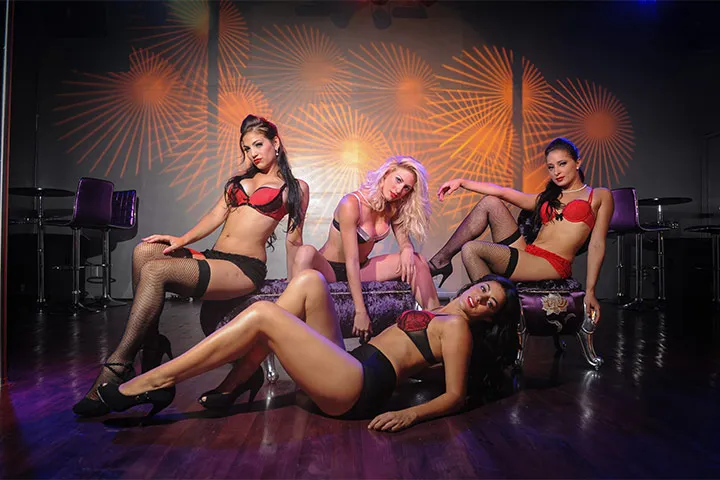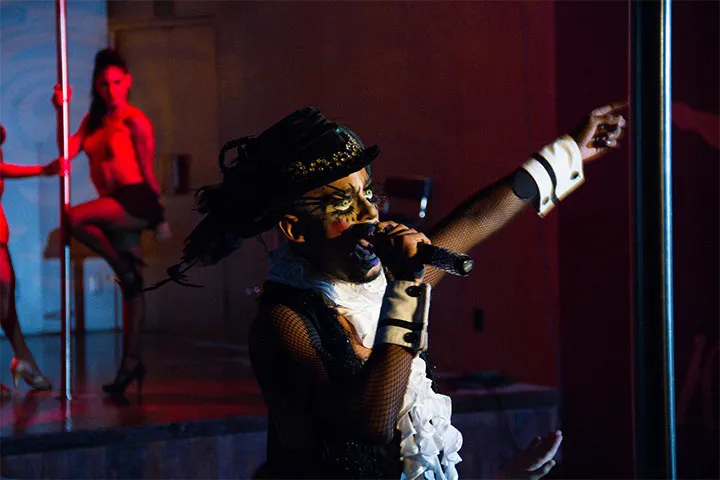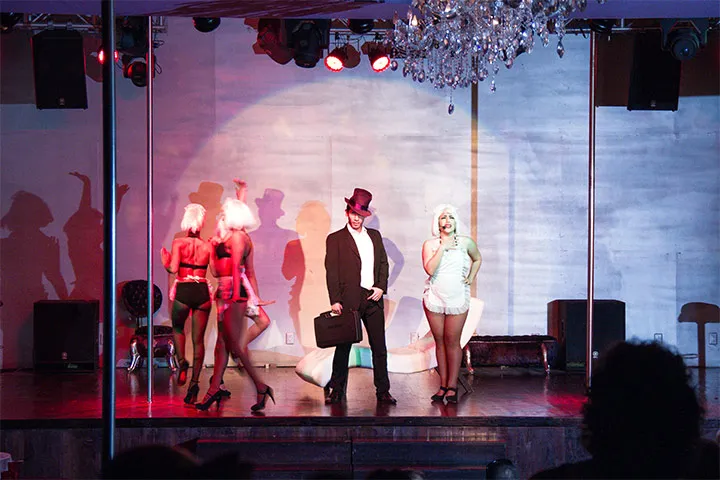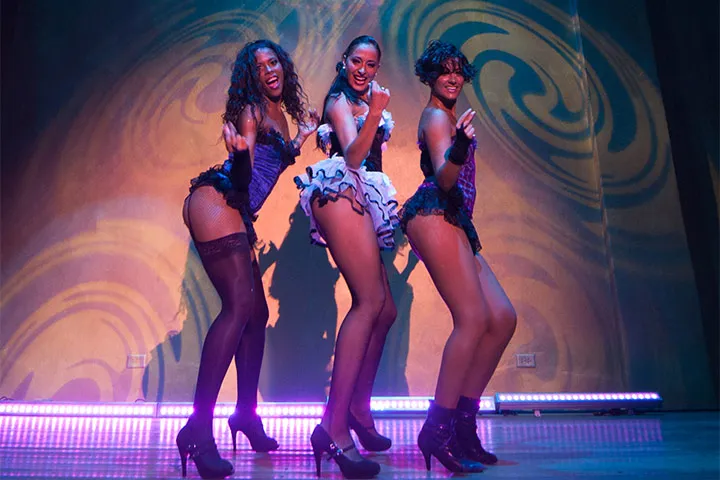 Red Casino
On your vacation to Cancun, in Red Casino you'll be able to enjoy our Las Vegas-style entertainment. Located at the fantastic Grand Oasis Cancun complex, in this space you'll find a wide array of classic casino games, with favorites such as: roulette, black jack, poker, and a lot more. And this excitement-filled atmosphere always must be accompanied by your favorite drink, the bar offers refreshing and colorful Caribbean cocktails, wines, spirits, and a variety of beers.
When it comes to entertainment, Red Casino guarantees a different experience, and a must-enjoy during your Cancun or Riviera Maya stay.
EXCITING GAMBLING GAMES 24 HOURS
"SEGOB permission no.000003" "your fun is your choice, play responsibly, with the main purpose of entertainment, fun, and recreation" "gambling games are forbidden for underage".
* $ Games & consumption with extra charge
*Reservation required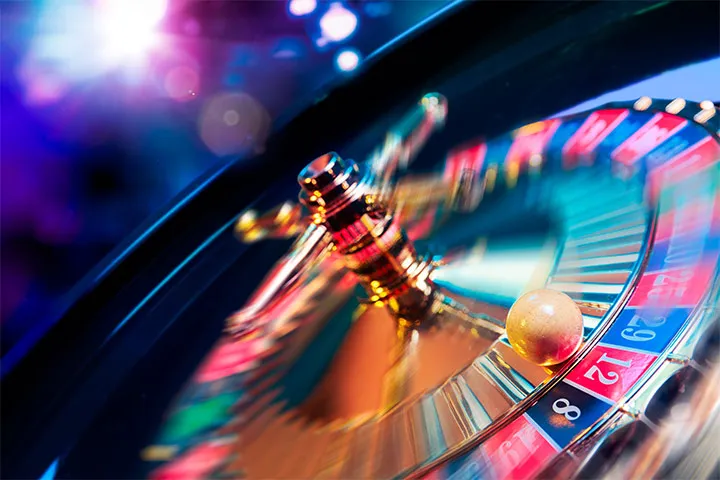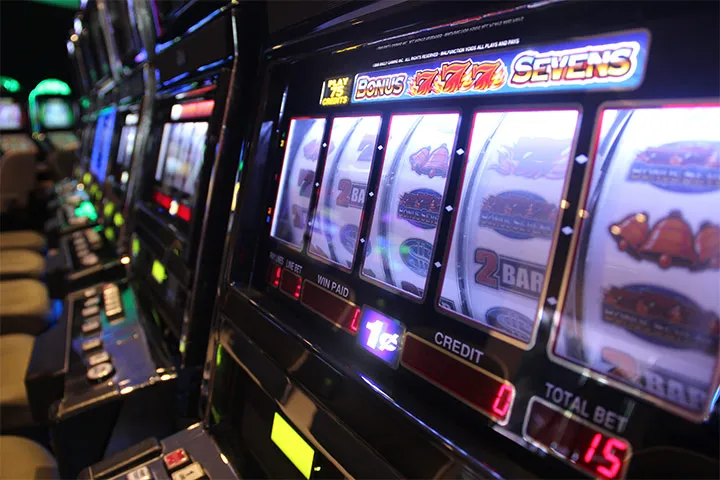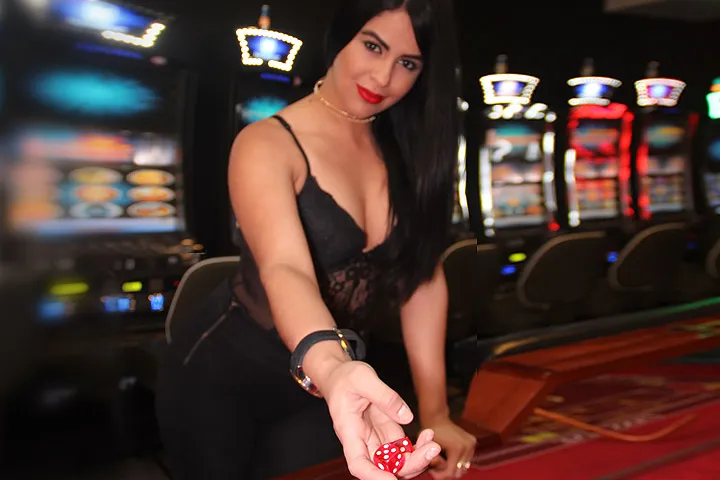 Coyote Loco
The music you like the most, the timeless classics, and a party that exudes sensuality with beautiful girls dancing on the counter; all these awaits at the nights of Coyote Loco, a bar where time stops and fun never ends.

Our spectacular rock band take is in charge of setting the mood, while you refresh yourself with a cold beer of the open bar; or if you prefer, we also have experienced bartenders who will mix for you any classic or exotic cocktail; whatever you wish, if you want it, you've got it.

Apart from live music, the party at Coyote Loco also includes moments of fun led by our team of entertainment, who organize contests and games that will make you close the night among laughter.

Listen to your favorite music, delight yourself with an assortment of cold drinks and spend a moment of fun and sensuality at Coyote Loco, a bar you'll always want to go back to.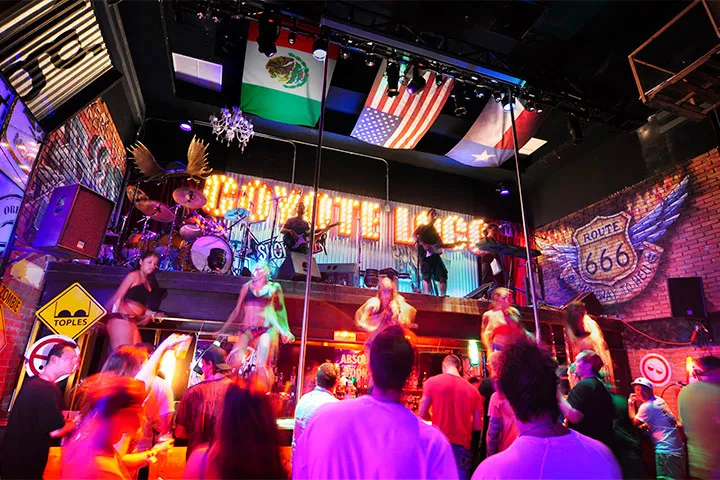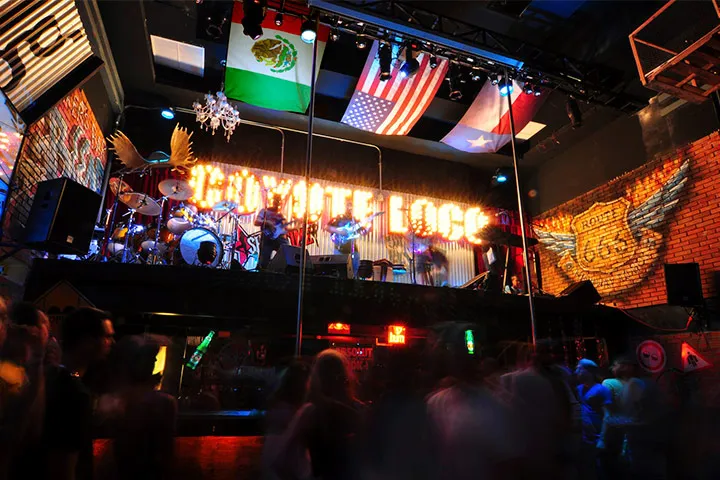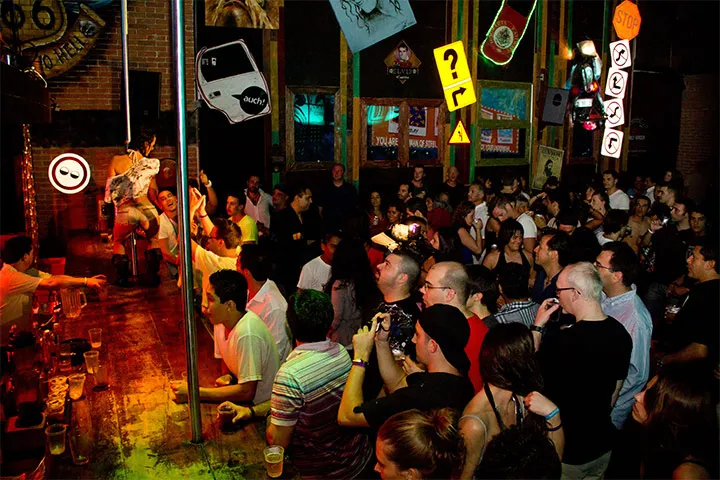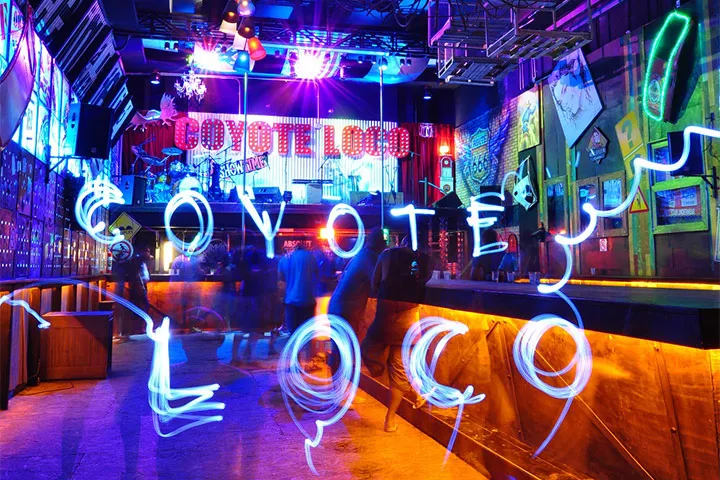 Atrium
Fire & drums show
Monday and Thursday
Happening
Wednesday and Saturday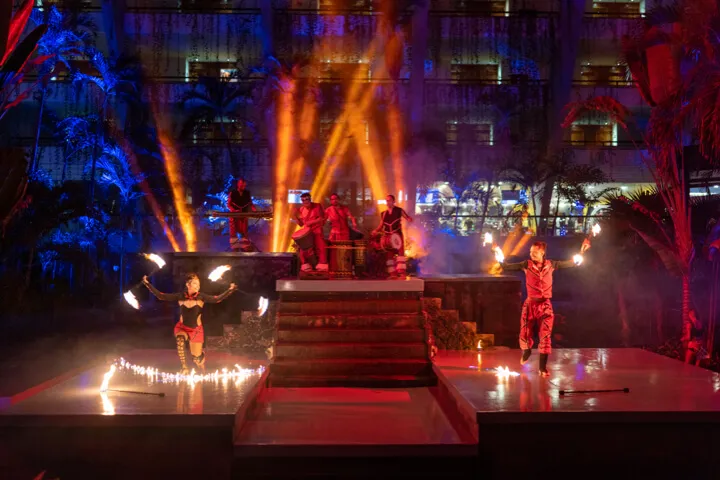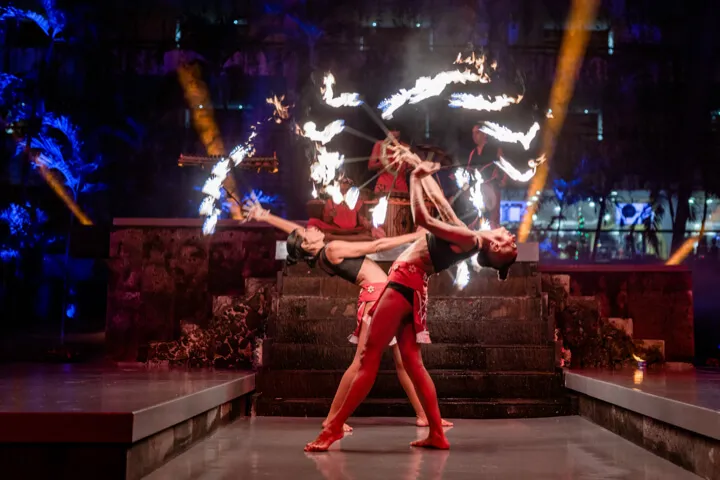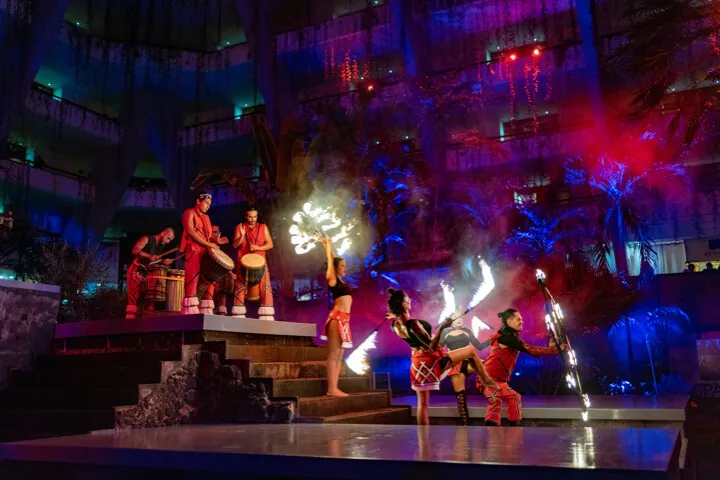 Oasis Arena
A spectacular venue located inside the Cancun complex, where concerts by international artists take place, in addition to world boxing championships and a wide array of shows. For more information about the events calendar, visit our website.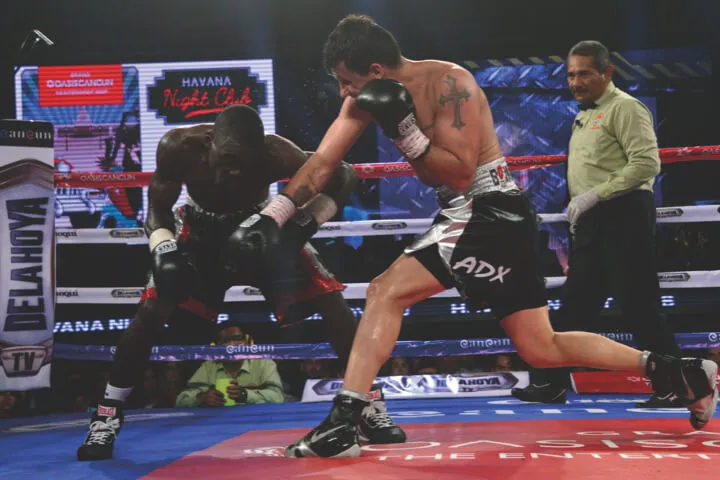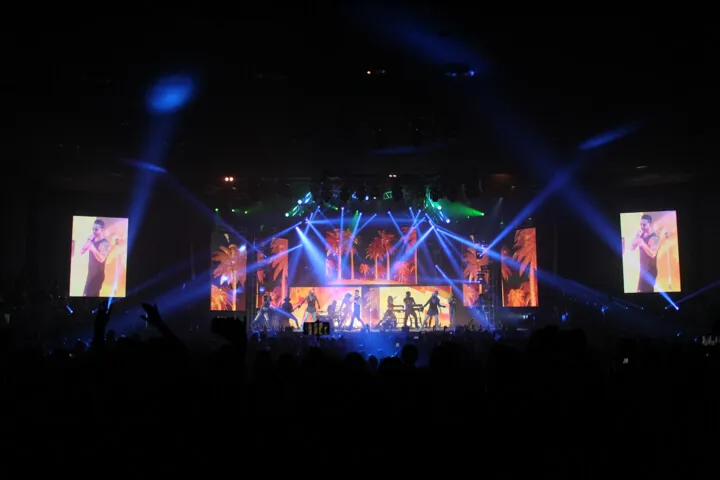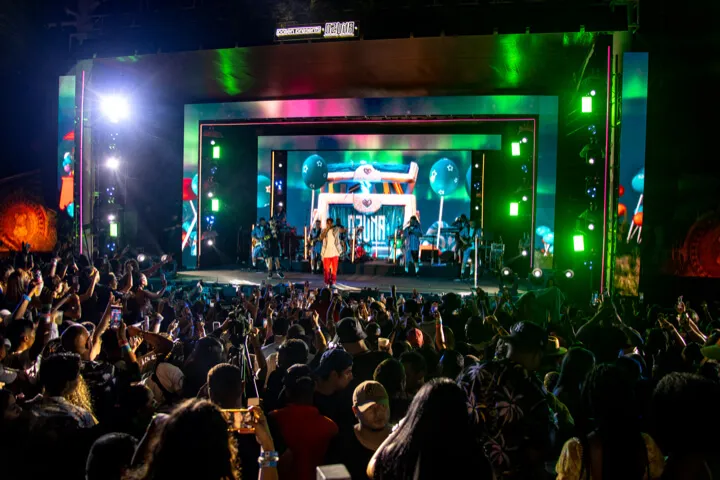 Zocalo
Entertainment, beverages, and snacks in an open air atmosphere of tradition.
IN THE AFTERNOON
DJ Sessions:
Tuesday, Thursday, and Saturday
IN THE EVENING
Live Band and Mexican or Caribbean Party
Monday, Wednesday, Friday, and Sunday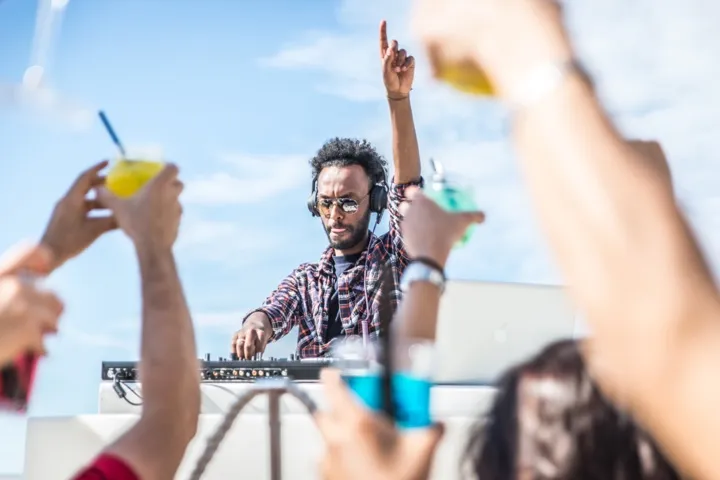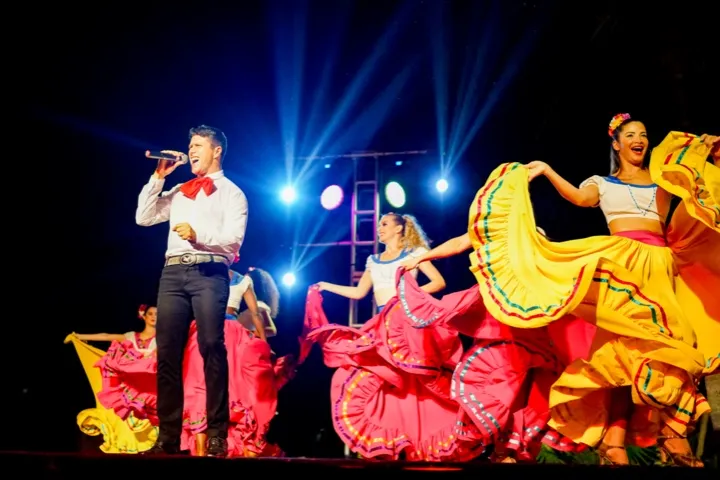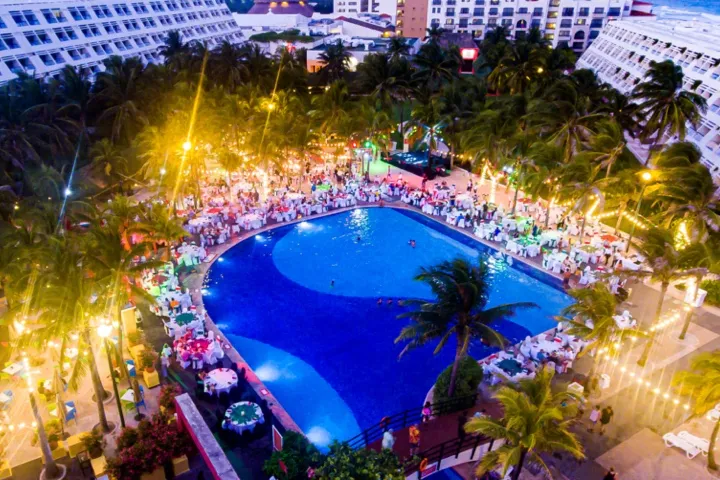 Oh Beach Club
Lounge atmosphere with bar, dj, and bali beds by the sea
Theme parties
Tuesday, Thursday, and Saturday
Lounge nights
Monday, Thursday, and Saturday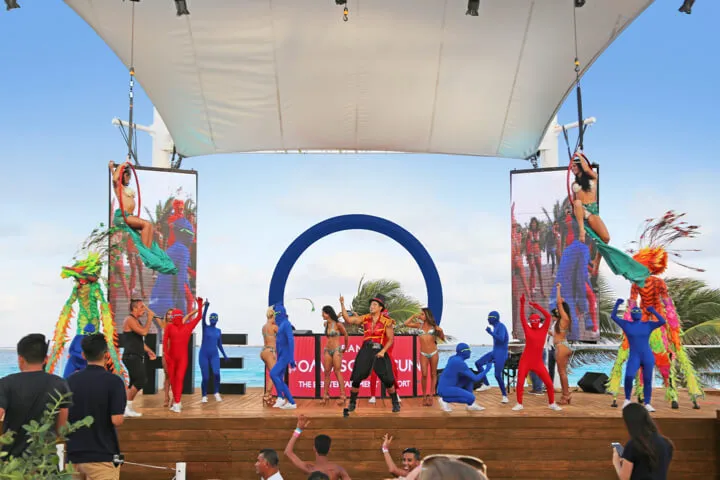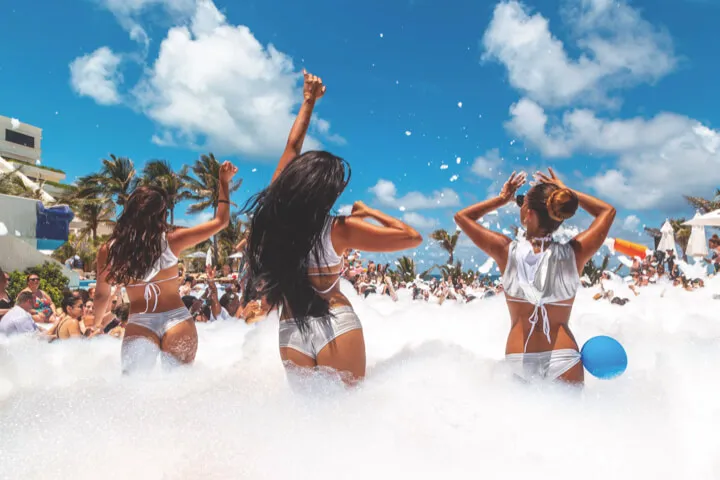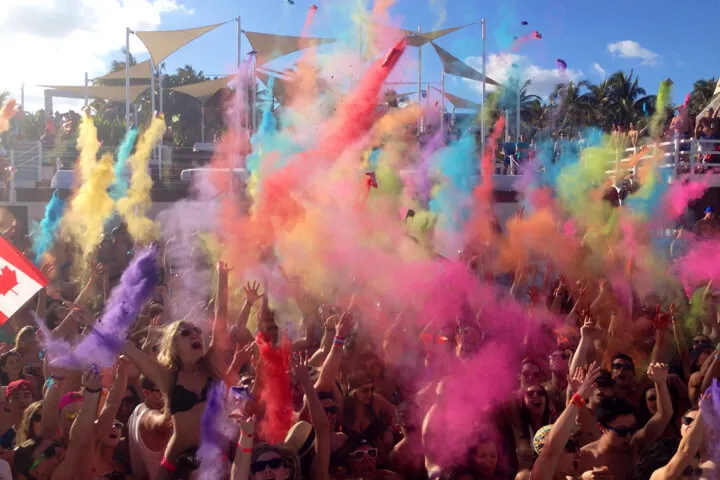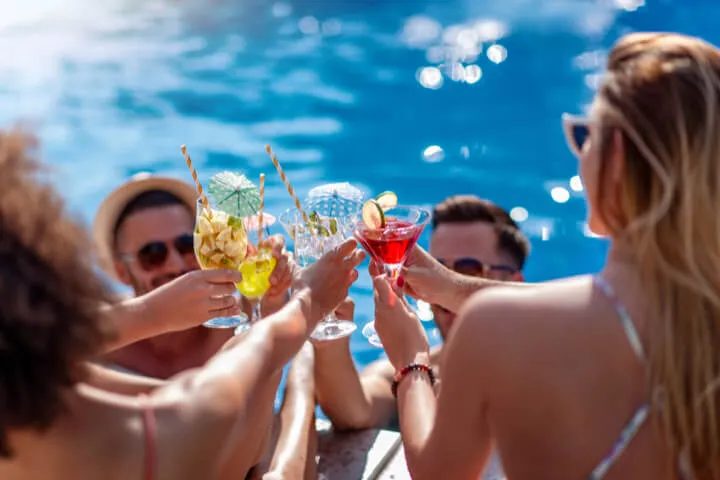 Activities Grand Oasis Cancun

PIRATE SHOW & CIRCUS SHOW
Other hotels similar to
Grand Oasis Cancun