The Grand Oasis Cancun Hotel is known as the entertainment resort for its large number of restaurants and bars, as well as Las Vegas-style entertainment. This all-inclusive hotel is the center of fun and is very close to the best attractions of the Cancun hotel zone.
If you are looking for an incredible vacation in Cancun, Grand Oasis Cancun hotel is where you need to stay. This resort has three types of rooms:
• Ocean View: equipped with everything you need during your stay and stunning views of the turquoise Caribbean Sea.
• Standard Sunset View: a quiet and relaxing environment with the best sunsets in the city.
• Standard Garden View: with incredible views of our lush gardens, which will make you feel in the middle of a tropical jungle.
Apart from these comfortable rooms, this hotel has all kinds of culinary options; which are suited for all palates with a total of 16 restaurants ranging from international buffets such as Tatich and Tun Kul, Italian restaurants such as Dos Lunas, Il Forno and Joy's, Spanish cuisine at the Sevilla restaurant, Mexican cuisine at Sarape and Maria Bonita and the best rodizios in Bahia; you'll want to try the sushi, seafood and fusion options of Chinese and Mexican cuisine available at Ibiza, Cocoa Hippie Chic and Dragon Wei.
Likewise, Grand Oasis Cancun boasts 17 bars where you can find anything from an exquisite coffee or tea prepared instantly, a selection of hookahs, premium liquors, and enjoy delicious poolside cocktails.
We know that this hotel is guarantee of fun, for this reason you cannot overlook the endless entertainment options that this hotel has for you. Red Casino, Red Circus, Coyote Loco, and Kinky Nightclub are some of the places where you can spend a great night, and if you are looking for activities during the day, take pleasure in our golf course, with a total of 9 holes, as well as all the activities guided by our staff.
If you want to spend an unforgettable experience in the city of Cancun, stay at Grand Oasis Cancún and book your stay by clicking here.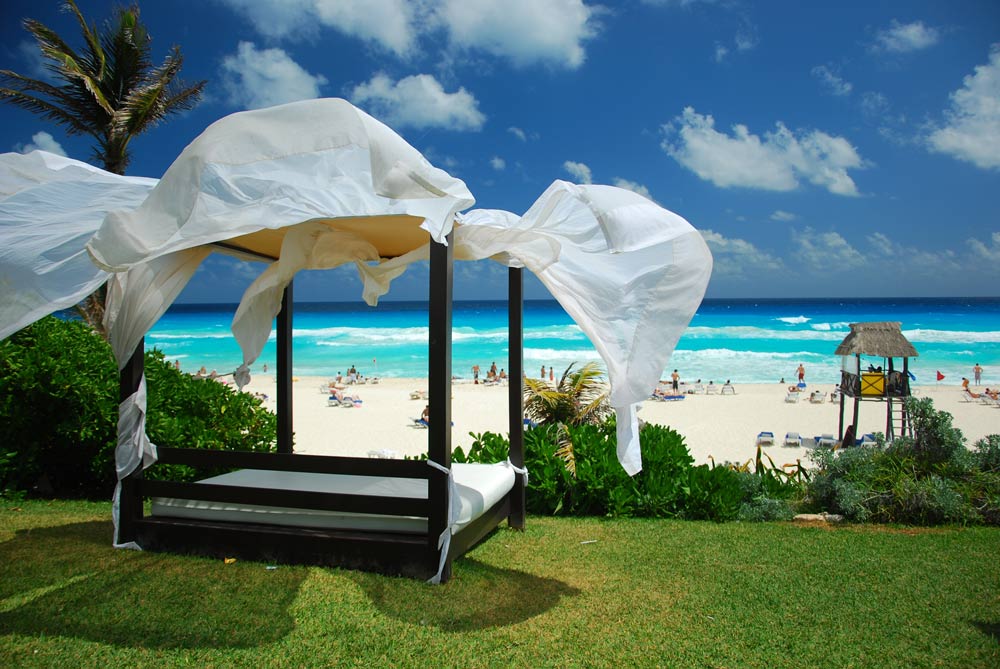 Social Share